Chris Paradox – Manifestation Mastery | Phily Alexander – Magical Mind, Magical Body | Mohan – Understanding the hidden World of the Chakra system – Plus Guided Meditation
February 8, 2015 @ 1:30 pm

-

5:30 pm

£8.00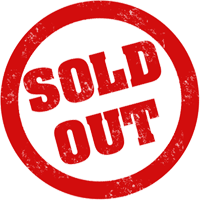 We will have a limited amount of tickets on the door. Please arrive at 1.30pm if you still require a ticket.
Chris Paradox – Manifestation Mastery | Philly Alexander – Magical Mind, Magical Body | Mohan – Understanding the hidden World of the Chakra system – Plus Guided Meditation
Our first event of 2015 will see talks from Chris Paradox – Philly Alexander and Mohan. We will take a look at the mind and the power of manifestation, we will hear from Philly on her journey with cancer and beating it natuaraly. Mohan will guide us through the hidden secrets of the chakra system and finish off with a meditation
PHILLY ALEXANDER – MAGICAL MIND, MAGICAL BODY
We all have the capacity for radical transformation and the cost of awareness is responsibility. The evidence of responsibility is a commitment to personal growth and living life at 'Cause' rather than 'Effect'
The key to enjoy good health and boundless bliss is Balance in your Life. Illness comes from being out of balance. Stay balanced and your Mind will acquire an awesome Power. As the Greek Philosopher Heraclitus once said "You cannot step into the same river twice, because new water is flowing in" Dr Deepak Chopra adds "You cannot step into your same flesh and bones twice, because every second of your existence you are in fact creating a new body"
You are either 'Inspired' or Not Inspired' If you don't shape your world with Passion, this world will hardly notice you were here.
Learn
How Self Image is tied to the Belief System

How 

Persistence is what takes an ordinary person of ordinary talent and moulds them into a Champion

Find out how Cancer was the 'Key to Health' for Philly Alexander and transformed her Life!

 
ABOUT PHILLY ALEXANDER
In February 2013 Philly was diagnosed with breast cancer. She was then faced with the decision to have a mastectomy and cancer treatment, when out of the blue she received some information which completely changed her view with regard to the conventional treatment of chronic diseases.
Today she is cancer free, not from any conventional medication or treatment, but from researching and implementing her own protocol and this was done within 12 months of her diagnosis. She completely shocked her Medical Cancer Team who still today cannot understand how it was possible for her to do this without any medical intervention.
Having gone from home based business to home based cure, she is healthier than she has ever been and is passionate to share her story and her journey to empower people to understand that the body and mind are extremely powerful if you know how to tap into its magic
CHRIS PARADOX – MANIFESTATION MASTERY – THE FASTEST, MOST RELIABLE WAY TO REALISE YOUR DREAMS
Chris Paradox – Your friendly neighbourhood one-legged existentialist stand-up beat-poet, Inspiration Engineer & Founder of 

You Run Unstoppable You 
Join Chris and get a crash course in the nuances & subtleties of the 4 C's of effective Manifestation
Clarity of Vision; Constant Gratitude; Consistent Action & Complete Faith.
Chris will present case studies (in the form of ripping yarns) of his own greatest manifestations including…
Making £60/hr selling The Big Issue magazine on the streets of London as a homeless person

Living like a King, Mortgage, rent and bill free in London for 4 years

Completing two 40 day water only fasts

Organising & Compering 17 Cabaret shows while backpacking around India

Joining a Cowboy Circus and ride across Mexico for 7 months with 30 other people having the adventure of a lifetime

Losing his leg in an accident and transforming it into the best thing that's ever happened to him in just 9 days

Go from Homeless with no job, benefits or bank account to £50 funded business in 12 months

Manifesting Mortgage, rent and bill free accommodation on a stunning 90 acre Devon Estate in just 3 weeks
ABOUT CHRIS PARADOX 



Forget the Secret! According to Chris it's incomplete, inaccurate, infantile and immoral.
Find out how and why at this provocative no holds barred performance-talk.
Back in 2002 Chris gave up a £70K p.a. Career in Recruitment Advertising to go and live under a tree in Battersea Park and sell the Big Issue for 7 months. Mark Twain said "The two most important days of your life are the day you were born and the day you find out why" and so Chris gave it all up in a desperate attempt to find his 'Big Why?'
3 months in, at the age of 35 and having never written a poem in his life, Chris started writing performance poetry and for the last 12 years has been cheekily living his 'Big Why' as an Inspirational Performance Poet, Transformational Coach & wannabe Media Baron.
Chris Paradox – Your friendly neighbourhood one-legged existentialist stand-up beat-poet, Inspiration Engineer & Founder of You Run Unstoppable You 
MOHAN, GRANDMASTER TEACHER – UNDERSTANDING THE HIDDEN WORLD OF CHAKRA SYSTEM + GUIDED MEDITATION
The Chakras are Energy Centres in the Aura that hold vital information about our lives. Mohan will be taking us into a journey of discovery, unravelling the Secret of the Chakras and how we can empower our lives with this knowledge.
ABOUT MOHAN
Mohan has been practising Meditation and Energy Healing since 1989 and considers himself a student who learns each day, although he is a Reiki Grandmaster. The fascinating world of the human Aura and the Chakra system gives deep insights into what holds us back from our true potential and chosen life goals.
Mohan's guided group meditation is specifically designed to lead each person into their own individual experience of blossoming and restructuring their lives.
Comments
comments
Comments
comments