Gathering of Minds in the park. FREE picnic with Consciousness Talks, Music, Meditation, Yoga & more!
July 19, 2015 @ 12:30 pm

-

10:00 pm

FREE

in the park!
While we take a break from our monthly indoor events over the summer, (its just too warm to sit indoors!) we bring you another Gathering of Minds in the park.
This is going to be a day of conscious talks, meditations, music and more! Bring your picnic – vegan food only please.
Schedule will be regularly updated so please check back. We are currently building a structure for the day!
Schedule (Times might change, please check back for additions too!)

1pm – Yoga with Candy Alderson
1.15 – Meditation
1.30 – Spoken Word with Ugnė Sapežinskaitė
1.45 – Guided Visualisation to connect with purpose with Marie-Claire de la Seigne
3.00 – Forgiveness and the Spiritual Warrior talk by Jenna Anderson
3.15 – Devine massage bliss with Lia Aquila founder of RAWFEST UK
5.15 Music with Harvir Sahota
5.30 – Music with Oscar Anaya
5.45 – Jamming session – bring your instruments!


Contact us for a slot or if you are a healer that would like to get involved 🙂
On the day:
Face Painting 

Raw food from Amrutha 

Yoga 

Consciousness Talks 

Meditation 

Healing (donation based) 

Meditation 

Music – huge jamming session at the end again so please bring an instrument!
Please bring:
Vegan food 

Instruments 

Hoola Hoop 

Blankets to sit on

Whatever else you might need!

Its free to come but everyone need to register for a place!
Children and dogs allowed!
Its free to come but everyone need to register for a place! Children don't have to register.
We will announce the park and location soon – the location will be depending on how many people sign up.
Can't wait to see everyone again!
Jess & Matt x
Gathering of Minds
The Gathering of Minds Community
Ps its 1 ticket per person so we can keep track on numbers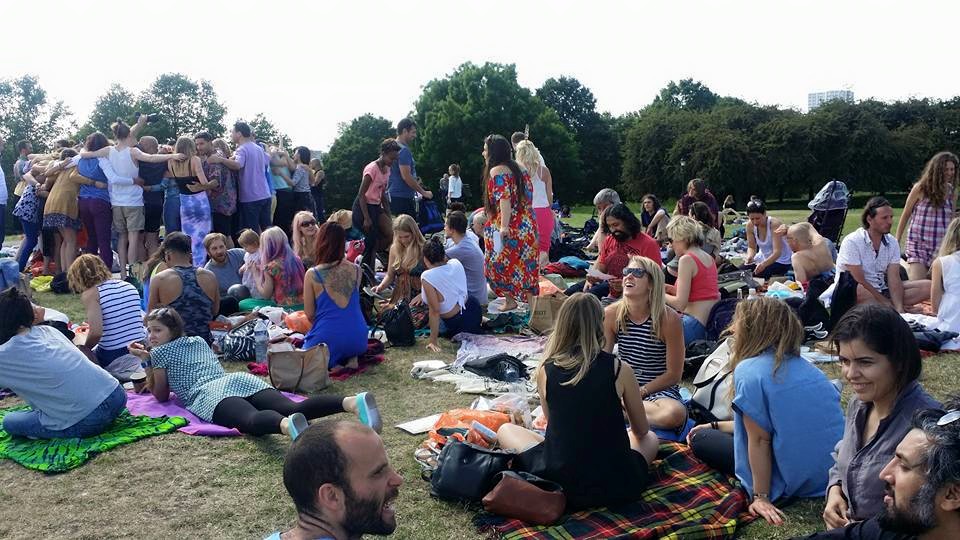 Comments
comments
Comments
comments