International TEDX Speaker – Marina Pearson | Fabio Garces – Sonic Enchantment: Transformation through sound | Addictive Daughter – 8 Spiritual Tools to become Happier & Healthier!
March 8, 2015 @ 1:30 pm

-

5:00 pm

£8.00
ALL ADVANCED TICKETS HAVE SOLD OUT. YOU CAN STILL GET A TICKET ON THE DOOR
  International TEDX Speaker & Best Selling Author

   

Marina Pearson 
Sonic Enchantment: Transformation through sound 

Fabio Garces Sonic Enchantment
 8 Spiritual Tools to become Happier & Healthier  Addictive Daughter 
8th March 2015
London
As the first part of 2015 gets underway, some of us may of stuck to our New Year's resolutions and some of us may have slipped back into old habits. Fear not! I have put together an event with Top UK and International speakers that will cover everything to get you in the best shape – Mind, Body and Soul.
Addictive Daughter cover Spiritual tools specifically designed to help you swap bad habits for more positive ones. The girls will be sharing amazing tips to get through ANY crisis!
Fabio Garces, Sonic Enchantment will also be joining us and delivering a talk on Sound and its healing properties plus a powerful sound healing
Last but not least, we have International TEDx Speaker and Best Selling Author, Marina Pearson flying in from Bali to show us how easy it can be to transform our lives to live effortlessly!
Tickets are only £8 or £10 on the door. See below..
Addictive Daughter – Get Addicted to the Good Stuff: 8 Spiritual Tools to Help you Become the Healthiest, Happiest, Best-est Version of You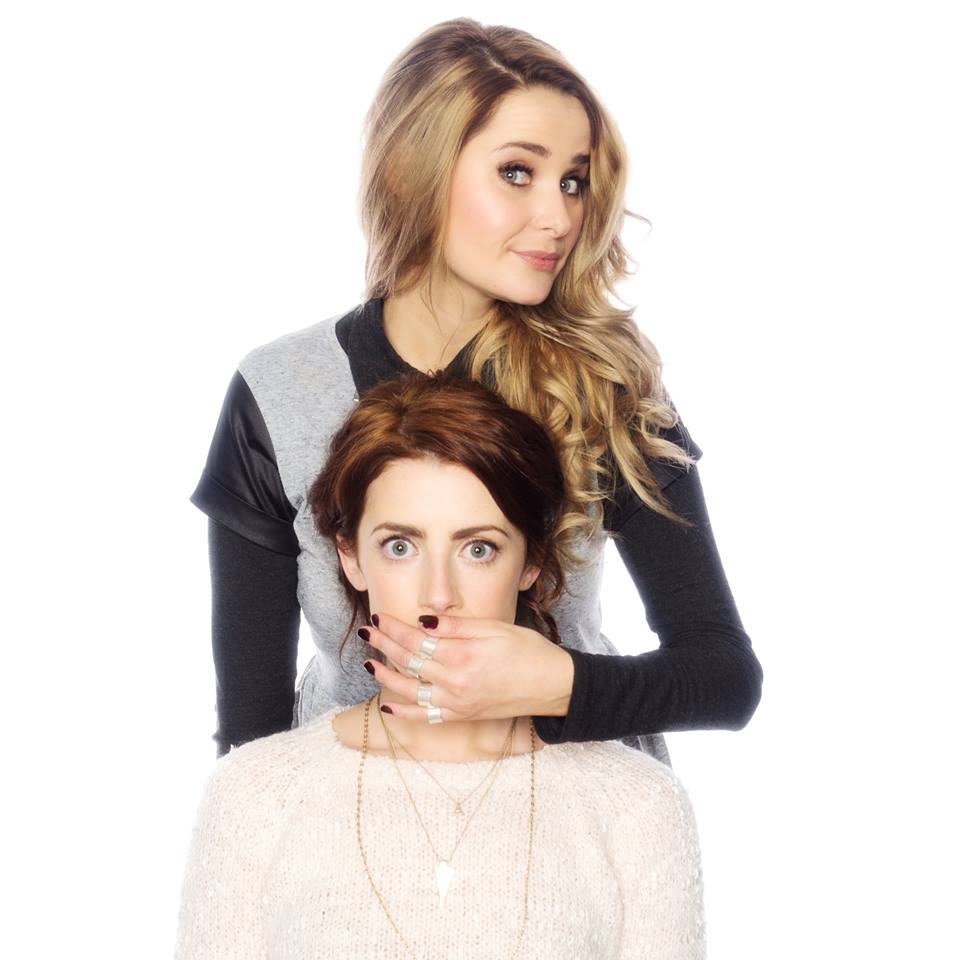 How can I swap my negative addictions for more positive ones? Addictive Daughter are here to show us how. They will take us through their top techniques, to become the best version of ourselves.
Hailed "irreverent British gurus" by Marie Claire magazine, 20-somethings Persia & Joey – the founders of Addictive Daughter – are passionate about the idea that if you focus on your insides, the outsides will take care of themselves..
Through their humorous, practical & relatable approach to spirituality, they will share how they overcame their own destructive behaviours & turned their "mess into a message" – and how you can do the same.
In this interactive talk you will learn:
Why being a junkie is a good thing.
Whether you're a 'Farmer' or a 'Sailor' character type – and what that means for you & your life.
Our secret mantra to get you through any crisis – however big or small.
The connection between your pain & life purpose – and our top tool to help your calling find you.
The 4 word solution to all relationship dilemmas.
About Addictive Daughter
As regular contributors for The Huffington Post & New! magazine, Addictive Daughter have featured in Marie Claire, OK! Miss Vogue, Grazia (French), The Debrief & Hip & Healthy magazines, The Daily Express, The Daily Mail, The Sun, BBC Radio, Radio 4, and Channel 5 news.
The girls also feature in documentary 'A Royal Hangover' alongside Russell Brand, which premiered at Sunscreen Film Festival in LA in October 2014.
For more information about Addictive Daughter – Click Here
Fabio Garces – Sonic Enchantment – Transformation through sound
For over 7 years Fabio Garces has been expanding the boundaries of sound healing – Sonic Enchantment
Produced by Fabio Garces to leverage the creative and healing properties of sound, Sonic Enchantment is a live musical and multi-media experience where Garces brings listeners on a journey of the mind and body.
A mixture of old world and new world technology, the performance fuses underground electronica and ambient music, hypnotic melodies, ethereal sound scapes and ancient sacred sounds. The resulting affect serves to create personal experiences that span a wide range of transformative benefits such as restoration and the re-emergence of balance and inner calm.
During a live session he shares with us this ground breaking and transformative acoustic experience which has driven his widely popular bi-monthly events.
Topics covered:
An introduction to Cymatics
Sound and vibration, fundamental elements of creation
The unique benefits of sound meditation
Merging ancient shamanic and contemporary sound healing practices
Plus experience a taster Sonic Enchantment sound healing too..
About Fabio Garces
Merging a background in music production, sound engineering and DJing, Fabio Garces has spent the last 7 years researching the field of cymatics, acoustic therapies, solfeggio frequencies and ancient South and Central American shamanic sound healing practices to develop an approach that combines modern acoustic technology with ancient sound healing.
The result is an inspired and deeply moving musical and multi-media experience which takes the listener through a series of layers of underground electronica, ambient music, hypnotic melodies, ethereal sound scapes and subtle ancient shamanic rhythms resulting in deeper personal connection and a positive state of mind.
Driven by creating and innovating this genre, Fabio is fusing underground electronica and techno with this new field of music. Currently busy in the studio producing his new project, Fabio is also working to further develop his popular bi-monthly London Sonic Enchantment events into a fully immersive sound and light experience.
For more information on Fabio – Click Here
Marina Pearson – Transforming Stress & Struggle Into Effortless Living & Results

 
From this talk
During this talk the audience will discover………..
The missing ingredient that will transform your stress & struggle into effortless living and results.
How to overcome the 3 biggest illusions that will guarantee your STOP of FLOW and SUCCESS.
The keys to creating an effortless life – with results.
Marina is the No1 best-selling author of the multi-award winning book Goodbye Mr Ex, and international speaker.
She has been featured in a number of women's magazines and newspapers such as Prima, Top Sante, Best, Now, Marie Claire, Spirit & Destiny, The Daily Mail and The Guardian. She writes for the Huffington Post and YourTango and has been featured on SKY TV.
She also an international speaker who has spoken at Tedex London,  Florida and Singapore, to more than 400+ entrepreneurs and runs her own workshops.
She is her life long k-study. Having overcome a 10-year eating disorder, two suicide attempts, divorce, drug and alcohol addiction, and 2 failed businesses, she now lives a fulfilling and effortless life with a loving husband, and coaching practice in Bali.
 For more information about Marina – Click Here
Tickets are £8 in advance or £10 on the door. We will be having some drinks after the event – everyone is welcome 🙂
Comments
comments
Comments
comments